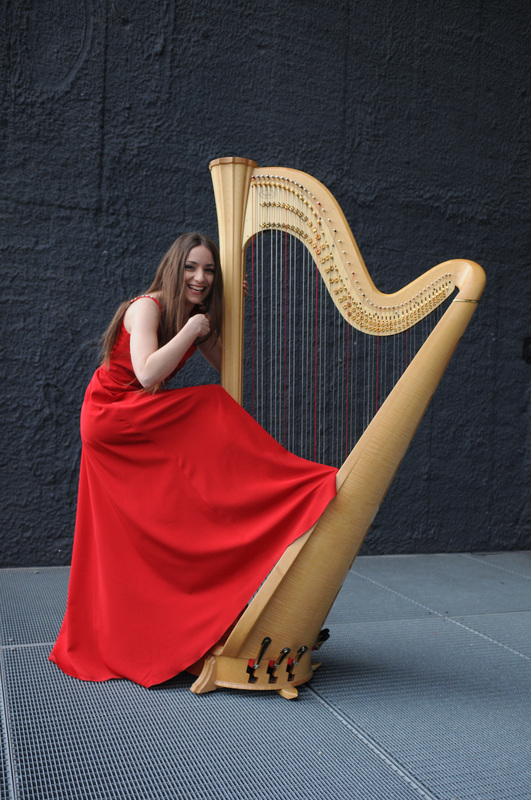 Ivana Bilisko was born in Croatia and discovered at an early age of six, her love for music. First, she learned violin and exchanged it later to a harp, which she studied at the Vatroslav Lisinski Conservatory. In Austria Ivana did her bachelor degree in Graz and currently do her Master degree in Musicology at the University of Vienna. Ivana plays for many years at events, weddings, art exhibitions and much more - solo but also with various orchestras or even a Big Band.
This year you can experience her solo program on the following dates live in Al Borgo:
18. & 19. March 2016
15. & 16. April 2016
26. & 27. May 2016
We look forward to atmospheric evenings with angelic sounds!