our highlights for the Settimana Piemonte
in addition to our a la carte menu
Fettine sottili di vitello con salsa tonnata e carpaccio di rapanelli
Finely sliced veal with tuna sauce and radish carpaccio
EUR 15,90
C D M O
Insalata con noci, cubetti di caciotta al tartufo e funghi saltati
Salad with walnuts, cubes of truffle caciotta and sautéed mushrooms
EUR 13,90
E G H O P
Tagliolini con crema di tartufo e formaggio, salsiccia leggermente piccante
Tagliolini with truffle cream, cheese and slightly spicy sausage
EUR 17,90
A C G L O
Risotto con salsa di formaggio castelmagno, radicchio, nocciole e gocce di miele
Risotto with Castelmagno cheese sauce, radicchio, hazelnuts and honey drops
EUR 16,50
E G H
Agnello glassato al barbera con baby carote e tortino di zucchini e talaeggio
Barbera-glazed lamb with baby carrots, zucchini and Taleggio flam
EUR 26,30
A B G O
Filetto di manzo, demi glasse al gianduia, millefoglie di patate e crumble di nocciole
Beef fillet with gianduia demi glaze, potato millefeuille and hazelnut crumble
EUR 35,70
A G H O
Information within the meaning of the Food Information Regulation to allergenic substances are at the restaurant
about Piemonte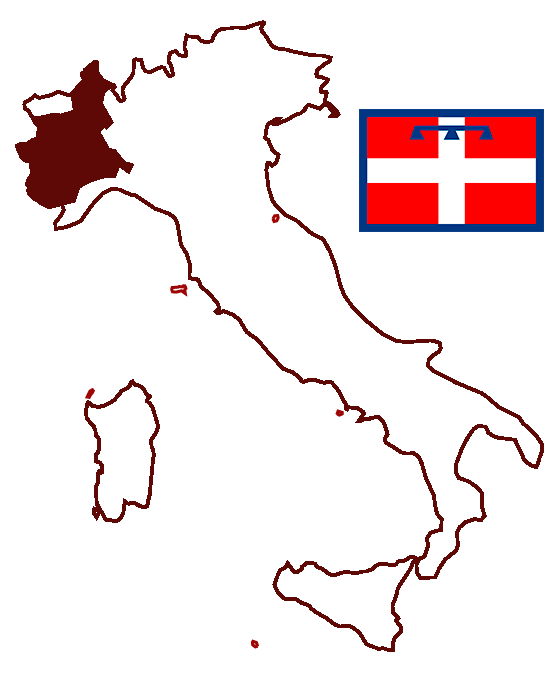 The Piemont cuisine is full-bodied, down to earth and sometimes ribald, and you can taste out peasant and alpine bases. But above all it is a cuisine that does not tolerate bustle, neither in the preparation nor during consumption. One must take time, and so do the Piedmontese, for they are its disciplined and cool character despite great connoisseurs. Good food and drink is always an issue, and that the "Slow Food" movement, whose goal is the revival of delightful food culture, founded 1986ausgerechnet in Bra in Piedmont, is no coincidence.

To get to know the true Piemontese cuisine culture, you should go to the on a Sunday lunch in a good, Rural ristorante and then take in the next three hours, the pranzo a. These are first of all the antipasti, entrees. Less than four, it will never be; sometimes served even ten or more. Each entree comes separately to the table; We start with the cold. This can be peppered lardo, fat bacon, carne cruda, chopped, raw veal, which is spiced up with a little lemon and olive oil, followed perhaps by Peperoni con Bagna Calda, peppers with hot garlic and anchovy oil. Among the hot antipasti are famous the Caponet, stuffed zucchini blossoms. Also in Piemonte is the pride of a cook their handmade pasta, and so are the big Sunday dinner after the antipasti often served two primi. But not only pasta is popular, but also risotto, after all, is in the area around the Vercelli rice at home. On the main course, which is often Coniglio, rabbit cooked with herbs in spicy white wine Arneis, or brasato al barolo, a roast beef that has been simmered for hours in the noblest red wine of Piedmont. As a side dish there are traditional polenta, thick Maisgrießbrei.

The Piemonte is one of the best wine regions in the world, is, however, with regard to the yield, even within Italy in the lower ranks. That is because here almost only quality wines are made, especially Barolo and Barbaresco, the two top products of the Piedmontese vineyards. Both are made from the Nebbiolo grape and are serious, challenging reds. With sympathy, the world of wine now considered also the Barbera, a grape variety that covers 50 percent of arable land.