SAN VALENTINO - La festa degli innamorati
music accompaniment of "I Coral"
italian Valentine's Day at Vienna
EUR 44,- /per person
The history of Valentines Day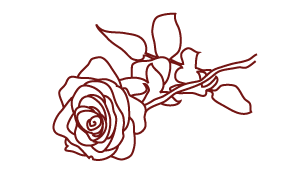 On Valentine's Day we celebrate one of the most popular saints in the world! you know him as patron saint of lovers, but who was St. Valentine? P>
Valentino from Interamna was bishop and a Christian martyr from the town of Terni. He became bishop in 197 after converting to Christianity. Historical sources report that in 270, while Valentino was in Rome to preach the Gospel and to convert the heathen, the emperor Claudius II invited him to the ritual of the "blessing of the spouses' conduct. He refused brave and remained faithful his Christian principles. His popularity soared in the population. The Emperor could not tolerate this and let him pass by Roman soldiers, away from prying eyes, to bring him out of town. No one knows with certainty whether it was 270 or 273 when he was beheaded. His remains rest in a glass case on the hill to the Basilica of Terni with the inscription "San Valentino - patron saint of love."